OR Circulator RN
To inquire about Careers at The Doctor's Hospital,
Please call us at 913-491-3999
Doctors Hospital, LLC was established in 2002. We are a 10-Bed Private Hospital located on College Blvd, between Roe and Nall. We are State-Licensed as a General Hospital through the State of Kansas, as well as accredited by Joint-Commission (JCHAO). In addtion to being accredited, we are proud to be a physician owned hospital. The list of investors in available upon request. We currently serve both the patients of Missouri and Kansas as well as other states for needs in spine, joint, and pain management procedures.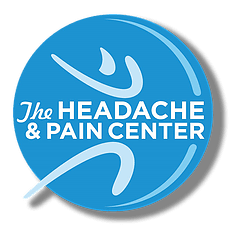 The Headache & Pain Center, PA physicians have been performing pain management procedures since 1985. Each year we perform thousands of procedures. We are AAAHC Certified, and as well as being accredited, we are also proud to be Physician-Owned. The list of investors is available upon request.
A comprehensive plan of care and a fully understandable explanation of our recommendations will be provided to you prior to treatment. An individual plan of care may include the recommendations such as behavioral, psychology, orthopedics, spine surgery, neurosurgery, physical therapy, and other forms of patient care.
OUR SERVICES
We provide a variety of therapies to aid in the management of pain based on your needs, including Interventional Pain Medicine, which involves special procedures to treat and manage pain. Interventional Pain Medicine refers to a group of minimally invasive surgical procedures typically done as an outpatient to alleviate acute, chronic, or cancer-related pain conditions. For persistent pain, not responsive to other types of therapy, consideration may be given for a spinal cord stimulator or, in select cases; nerves can be destroyed by chemical means, freezing, or by applying a heat lesion. In addition, a discogram (injection of dye into the spinal discs) can be used to help diagnose certain types of back pain.