Registered Nurse RN
Full Time Clinical Informatics Specialist
To View Positions, please visit our employment page:
The Harlan County Health System is a 19-bed critical access hospital, serving Harlan and adjacent counties in Nebraska and Kansas. The hospital is located in the beautiful town of Alma, Nebraska, which is near Harlan County Lake, Nebraska's second largest body of water. HCHS provides emergency, outpatient, inpatient, a specialty clinic and surgical services all from a spacious, modern facility.
Adjoining the hospital is a newly constructed clinic, Heartland Family Medicine. This professional medical clinic is staffed by two physicians and three mid-level physicians. HFM provides day-to-day medical care for patients of all ages throughout the area. Visiting specialists also travel to HCHS throughout every month to provide cardiology, pulmonology, urology, podiatry, orthopedic, and geriatric psych services.
Additional services provided by HCHS include a 24-hour emergency room; radiology, including a CT scanner for detailed imaging of soft tissue; rehabilitation, including occupation, speech, and physical therapy; an intensive care suite; a full laboratory; a state-of-the-art pharmacy; and a modern surgical suite.
Emergency transportation, staffed by experienced emergency medical technicians, is provided by a licensed ambulance service. Emergency air transport to a Level II trauma center is also available.
Patient rooms are spacious and semi-private. Care is provided by a dedicated, professional nursing staff. Homemade, nutritious meals are also prepared onsite daily.
Among Alma's assets are an outstanding public school system, a public library, municipal pool, park and golf course, and a modern community center. There's boutique shopping available, a locally-owned grocery store and hardware store, newly added coffee shop, and many deliciously, unique eating establishments throughout the county. For seniors, Alma offers an active Senior Center in addition to the recently-renovated Good Samaritan Colonial Villa Care Home and Hillcrest Terrace, an assisted living facility. Park View Manor is another option, which offers low-cost housing. Alma is also the county seat of Harlan County.
Alma has much to offer sports and recreation-minded individuals as well, with free access to a city-owned boat dock and city campground. Pheasant Ridge Trail, a three-mile lighted and paved trail that follows the shoreline of the lake, and is ideal for biking, bird watching or even an evening stroll. Cedar Run ATV Trail, winds through a variety of terrain, ranging from rolling hills of prairie grasses to stream side riparian areas to tree filled wooded draws. The Republican River Valley, as well as upland areas, provide hunting for a variety of wildlife. Harlan County Lake is famous for its excellent fishing of Walleye, White Bass and Catfish.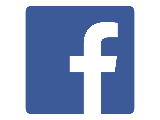 A little about Alma, Nebraska
Conveniently located near the shore of Harlan County Lake, the city of Alma, NE boasts a diversity of business, agricultural and recreational assets. A unique blend of young business and professional people, as well as many retirement-age citizens, are attracted to the community.