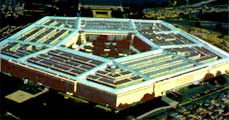 Military Exits allows the employer to choose the ad duration and cost that best fits the employers budget . All positions are interchangeable at no additional cost. Discharging Military personnel are disciplined and well-trained people who deserve your consideration.
All company web sites can be accessed through your web address appearing in your ad. This gives the job seekers the full view of your company and all of your current job openings. Military Exits targets world-wide military separations with accurate job and résumé matches. We also distribute employer's job openings at job fairs and transition centers stateside and overseas.
Rate Chart
Call for rates 1-747-237-2043
SILVER STAR Option**
This option will include 6 months ad exposure and logo placement on job search page. Full view page is 750-800 pixels wide and up to 1500 pixels long.
GOLD STAR Option***
Become a Featured Advertiser! This option will include 12 months ad exposure under our Featured Advertiser on the home page and Job Search page. Full view page is 750-800 pixels wide and up to 1500 pixels long.
FOUR STAR GENERAL Option****
Ask your account manager about Home page prime real estate spots while space is still available!
Ask your account representative about special rates for law enforcement positions.
Contact Information
Note: if you are new to this site, and would like additional information regarding out services, please contact Judy Ryan, our Program Manager.

E-mail Judy Ryan at judyryan@militaryexits.com
Send ads to ads@militaryexits.com
Ad sizes are approximate and may display differently on various monitors due to variations in browser rendering, monitor size, screen resolution and other factors controlled by the viewer.
Promotions and policies are subject to change without notice and are posted on this Web site. All ads will be electronically sent to the employer for approval. Once your add is approved, you will receive an invoice which is due upon receipt.
Advertising Agencies
We are agency commissionable at 15 percent when usable HTML and Web optimized graphics are provided.
Ads may be supplied to us in any of the following convenient formats:
HTML file with associated graphics provided as separate files.
A layered Photoshop .psd file so that text and graphics can be extracted.
Plain text and individual graphics files with hard copy or Acrobat PDF of ad for layout.
We appreciate your business, and the opportunity to serve you!